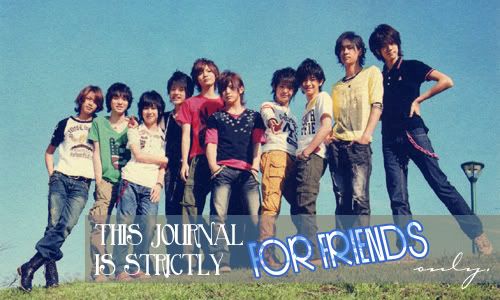 banner credit:
aishiteruyuto
This journal is locked. Comment on this post and you'll be added :3


I post about my fandom and my real life on this journal. So, if you don't want to read them, just don't read them lol.
I have multi-fandom. Especially for Johnny's, I love them all. So do not hope for me to post about only about few things (like, only HSJ, etc.) because I won't do that. I'll post anything I want to post
Please, please, and please, no bashing. It's okay if you don't like what I like, but really, no bashing on my journal. It hurts me, literally.
I may not often updated. I may not comment on your journal, but I read them for sure.
If you're okay with those things, you can add me :D